Background: Born and raised in Sunyshore City, Mint eventually decided she was not a fan of the bustling city life and set out for Fizzytopia in search of a more peaceful home and the possibilities of much more thrilling adventures with Celeste, her Chatot, and Sprocket, her ever-helpful Rotom Dex.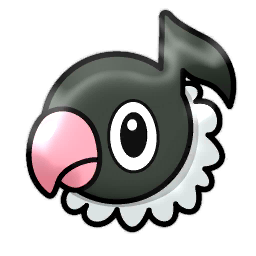 Name: Celeste
Gender: Female
Level: 5
Nature: Gentle
Ability: Big Pecks
Characteristic: Highly curious.
Moves:
Level Up: Hyper Voice, Confide, Chatter, Taunt, Peck, Growl
Tutor: Heat Wave
Egg:
TM:
Bio: Mint's starter Pokémon. While somewhat young, she is mostly conversationally able in English, having been raised entirely in captivity. She doesn't always know who exactly is a good person to listen to, however, and Mint is constantly making sure she's not repeating anything vulgar. She especially makes sure to never leave her alone with Sprocket.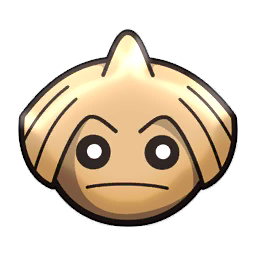 Name:
Pastinha
Gender: Male
Level: 21
Poké Ball: Poké Ball
Nature: Adamant
Ability: Steadfast
Characteristic: Strongly defiant.
Moves:
Level Up: Tackle, Helping Hand, Fake Out, Foresight, Endeavor, Close Combat, Revenge, Rolling Kick, Detect, Pursuit, Quick Attack, Triple Kick, Rapid Spin, Focus Energy
Egg:
Tutor:
TM:
Bio: A product of one of many mills that supplied the old Casino, a particular fighting style is ingrained in Pastinha's instincts, the art of capoeira. In pursuit of constant self-improvement, Pastinha regularly trains his body with fluid, almost dance-like exercises that help make him an evasive and tough target to defeat. While there is no hard evidence to support the idea, it's very likely that Pastinha's predecessors needed the art to defend themselves whilst in the mills, and perhaps a few even managed to escape by fighting their way out. For now, Pastinha remains a student of the art, strictly dedicated to his training to the point of being slightly antisocial at times.
Name:
Kapp'n
Gender: Male
Level: 15
Nature: Docile
Poké Ball: Poké Ball
Ability: Rain Dish
Characteristic: Likes to relax.
Moves:
Level up: Astonish, Growl, Absorb, Bubble, Natural Gift, Mist, Fury Swipes
Egg:
Tutor:
TM:
Bio: A Lombre who fancies himself a seafarer, Kapp'n is rarely seen out of the water, and if he is, he's always either in Mint's boat,
The Pearl,
or somewhere close by. Pastinha occasionally insists upon swimming as part of his training routine, but without a clear perception of his limits, Kapp'n is often pulling him out of the water and getting him back to solid ground. Loves to sing sea shanties with Celeste when on the boat.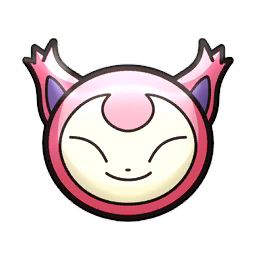 Name:
Snowy
Gender: Female
Level: 1
Nature: Gentle
Poke Ball: Poke Ball
Ability: Wonder Skin
Characteristic: Alert to sounds.
Moves:
Level Up: Fake Out, Growl, Tail Whip, Tackle
Egg: Uproar
TM: None
Tutor: None
Bio: The first sign of Mint's incorrigible cat-person nature, Snowy is a sweet and gentle kitten with a face Mint just can't possibly say no to. While not opposed to battling if called upon, Snowy much prefers to simply spend time with her Trainer, and can often be found laying in Mint's lap when she's at her home on the Pearl Islet, or perhaps riding in Mint's bag with her head poking out while they're traveling. Mint also enjoys spending time with her, and treasures her greatly.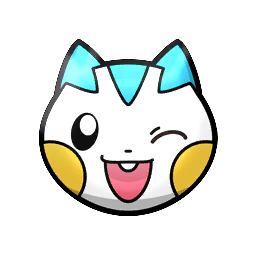 Patches
Gender: Female
Level: 9
Moves:
Level Up: Growl, Bide, Quick Attack, Charm
MT:
Seed Bomb, Shock Wave
Egg: Iron Tail
TM/HM: Thunder
Nature: Rash
Characteristic: Impetuous and silly
Ability: Volt Absorb
Bio: An excitable Pachirisu that would probably be most at home on the set of Mission Impossible...or at least so she believes. In reality, she's just playful and possessed of an abundance of energy and capacity for make-believe. Just about any small, hidden space she can find around Mint's villa is her "base of operations," so Mint often has to squirrel her out of whatever nook or cranny she's hidden herself in whenever she needs the hyperactive squirrel. Patches' worst habit, by far, would be squirreling her way up into some elevated space she can't get down from herself.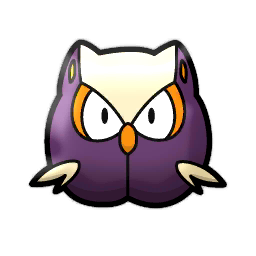 Name:
Kicks
Gender: Male
Level: 1
Poke Ball: Poke Ball
Ability: Aftermath
Nature: Hardy
Characteristic: Highly persistent.
Moves:
Level Up: Scratch, Focus Energy
Egg: None
MT: None
TM/HM: None
Bio: A persistent and hardworking Stunky who, at least according to Sprocket, has a sort of twang to his voice. He and Pastinha both are quite focused on their own self-betterment, and are thus often seen training together, though Kicks isn't as keen on getting in the pool as his training partner is. Mint can't explain it, but since adopting the Stunky, the few pairs of leather shoes she owns have become and stayed miraculously shined.
Name:
Piper
Gender: Female
Level: 1
Poke Ball: Luxury Ball
Ability: Reckless
Nature: Jolly
Characteristic: Somewhat of a clown.
Level Up Moves: Growl, Tackle
Egg Moves: Astonish, Detect, Feather Dance, Foresight, Revenge, Roost, Steel Wing
MTs & TMs: Protect, Rest, Roost, Sleep Talk, Swagger, Thief,
Bio: Piper is a bird with an exorbitant amount of pep in her step...or flap, if you would. A major early bird with too much energy to be the only one awake, her (somewhat off-key) singing ensures that all the residents of Mint's humble abode are early wakers if not early risers, much to the annoyance of Mint, who has enough trouble sleeping as is. Despite that, Mint adores Piper, and will gladly suffer a little less sleep for the sake of giving her a good home.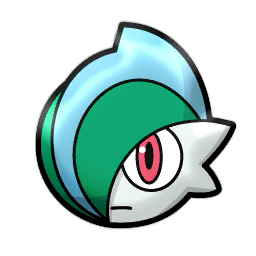 Name:
Heimdall
Level:
48
Ability: Trace
Nature: Serious
Characteristic: Strong willed.
Gender: Male
Pokeball: Luxury
Moves-
Level-Up: Growl, Confusion, Double Team, Disarming Voice, Lucky Chant, Magical Leaf, Heal Pulse, Draining Kiss, Calm Mind, Psychic, Imprison, Future Sight, Charm, Hypnosis, Dream Eater, Stored Power, Slash, Close Combat, Leaf Blade, Night Slash, Leer, Teleport, Quick Guard, Fury Cutter, Aerial Ace, Wide Guard, Swords Dance, Psycho Cut, Helping Hand, Feint, False Swipe
Egg Moves:
Disable, Grudge, Encore, Confuse Ray, Synchronoise
,
Misty Terrain
TM:
Flamethrower, Ice Beam, Thunder Bolt, Hidden Power (Fighting), Dazzling Gleam
Move Tutor:
Signal Beam, Hyper Voice, Shock Wave, Icy Wind, Wonder Room

Advanced Moves:
Frenzy Plant
Bond:
50 (MAX)
Bio: Predestined for the form of Gallade, the union of Mint and Heimdall was practically written in the stars. Finally together, the now-Gallade has deemed Mint a worthy Trainer and will serve her without question, linking their hearts to suffer any modicum of pain that Mint does, as a reminder of his role as her guardian and protector.